BIG RED
She's where the whole Thimble Homes adventure began. We went to a show, saw the steel frame on a trailer and we were hooked. Built with top of the line materials and installed with high end appliances, she was our first build and sale. She's living out her days in California.

Square Footage: 300
Sleeping Loft: King Sized Bed
This extra tiny home was built with the "adventurer" in mind. Take your ATV in your home as you head out on your next hunting trip. This home has a shower and toilet combine as well as a microwave and refrigerator.
Square Footage: 170
Loft: Twin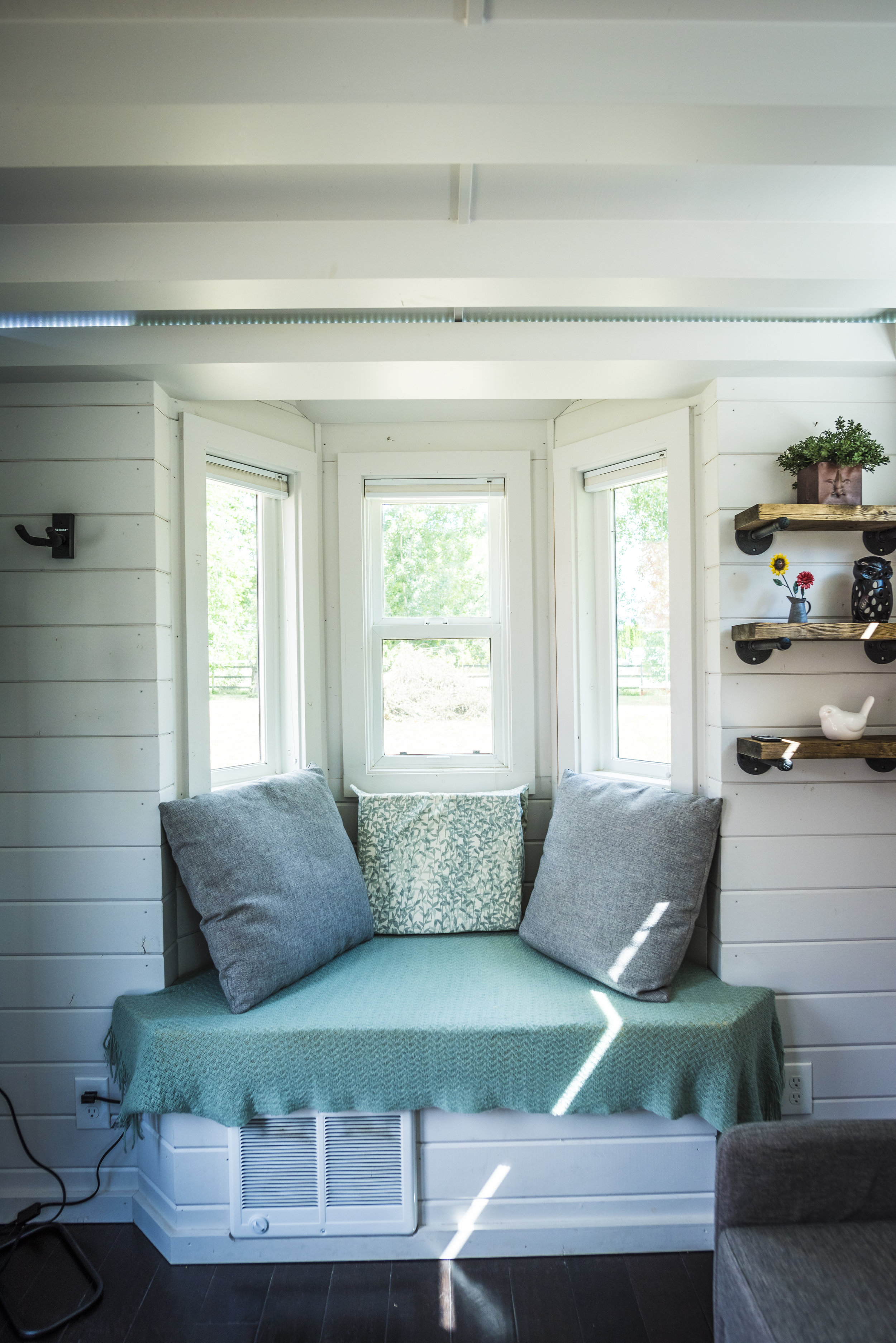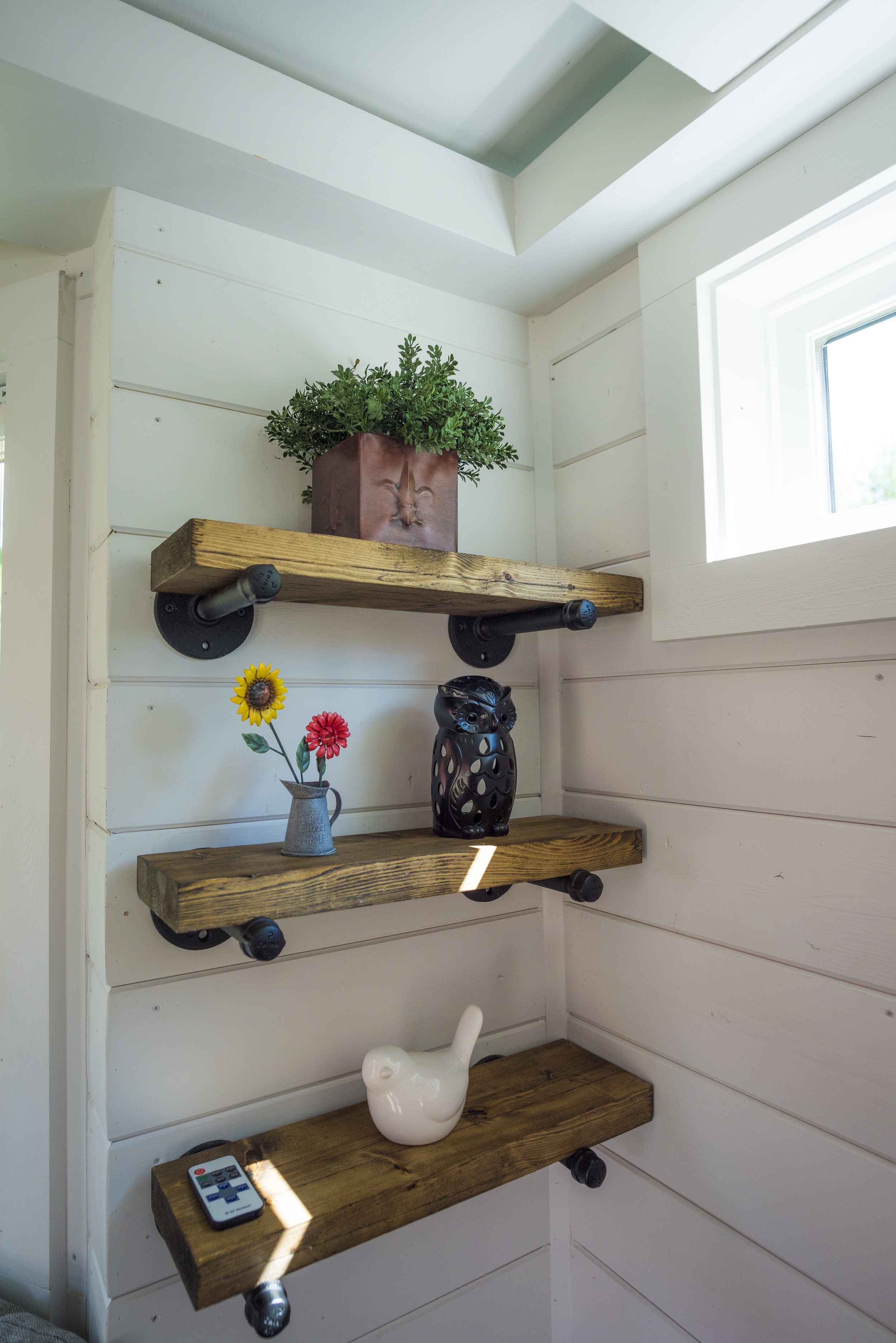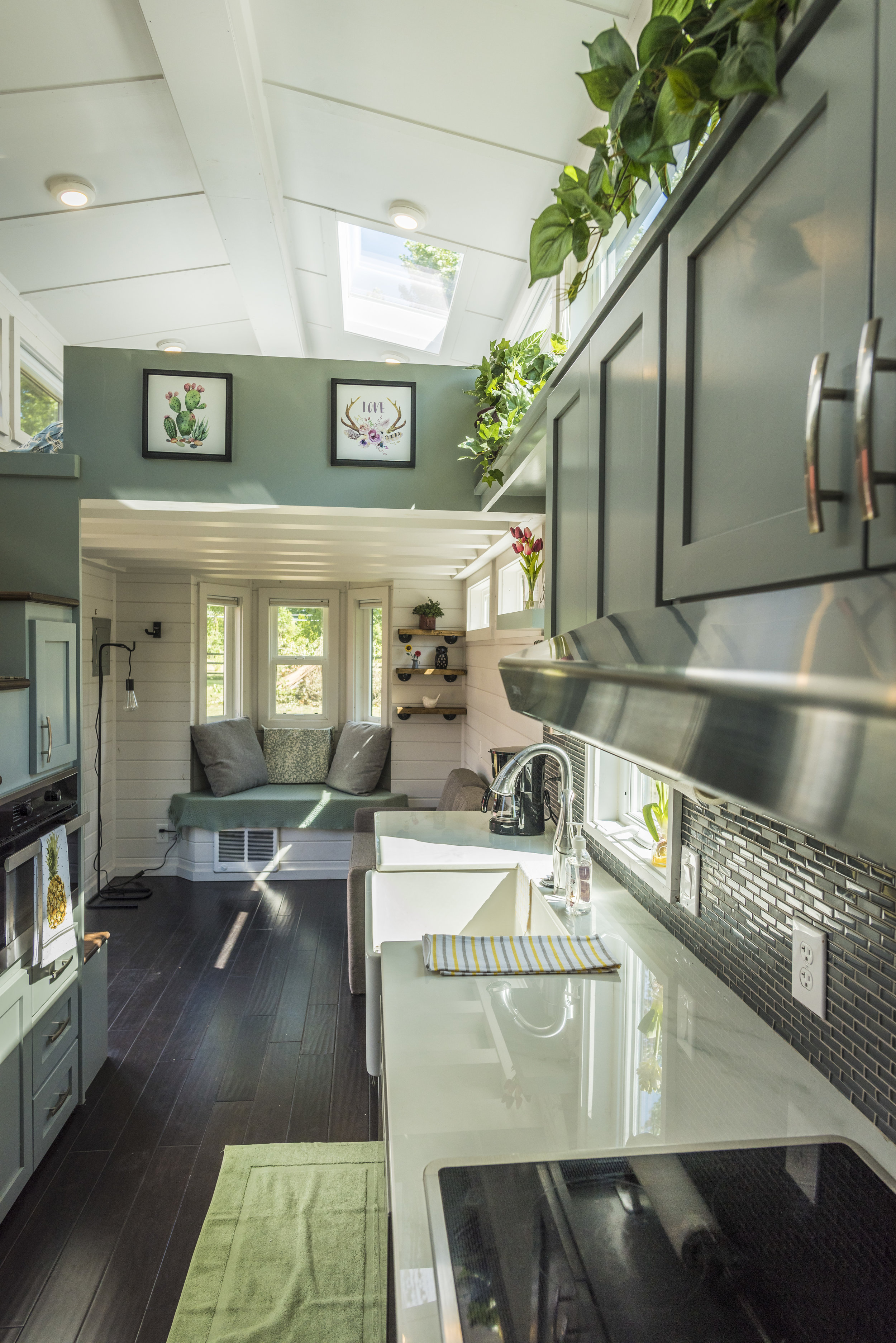 THE AMATA 1.0
features approximately 300 square feet. This design beauty was custom designed and named after its owner. She wanted a bay window, a study, along with lots of storage. This home features beautiful windows and many of them. This home will reside in the backyard of a neighborhood home.

Square Footage: 300
Sleeping Loft: Queen Sized Bed
"I was so excited when I found Luke to build the tiny house of my dreams! I brought him my design and we worked together to make it a reality. He walked me through every step of the process and helped me make smart decisions on everything from framing to finishes.
Luke and his team took great care throughout the building process and their expert craftsmanship clearly shows! "
-Amata Small (owner)
"WEE B" formally known as THE CADO
So many folks have admired the original Amata, we decided to build a second version of the first. Same high quality build with some slightly different features.

Square Footage: 300
Sleeping Loft: King Sized Bed
"One day, I stumbled on a Thimble.
You know how sometimes you trip on something really small underfoot? Unlike lumbering over something big (like your own feet), when it's small, you stop and pay attention. Having looked all over for tiny homes, I was thrilled to discover Thimble Homes, a high quality custom builder in Newberg, OR. I paid close attention. Beautiful designs and finishes from an experienced professional. Right in my own backyard.
My commitment to go tiny was established, but still in its infancy. When I met Luke and his crew, I knew I was in the right place to begin to grow my dream. The journey with them took a couple twists and turns, but in the end, I ended up with what I truly wanted: a stunning, high-end home, cozy and customized for me.
"The Cado" became "Wee Beatha", Tiny Life in Scottish Gaelic. Wee B is a everything I wanted. She's solid, beautiful, efficient, and homey. An existing build when I bought her, Luke was both accommodating and creative when adding finishing touches and alterations to make her mine. Everything, from the pricing to the delivery of my home, was comfortable and personal, yet professional. Everyone on his team made me feel right at home. Even after I had moved in, Luke, with his love of education, continued to check in on me to make sure I was settling in, answering my questions, and teaching me how my house works.
I couldn't be happier living in Wee B, a Thimble Home build. In this company, you'll find exceptional construction, friendly communication, and ultimately, the home in which you can create the life you wish to live. Stumbling on a Thimble was the best trip I've ever had."
-Gail Grobey (Owner)