rob & leesa pomazi came to us with a dream and a styrofoam model…
OK, so to give a little more credit where it is very clearly due, they didn't just bring the model - but it sure was our favorite part! They also showed up with floor plans already in hand. Rob & Leesa were ready for their new home.
THIS CUSTOM TINY HOME WAS DESIGNED WITH THE VIEW IN MIND. 5 LARGE WINDOWS SPAN THE front top of the house, TO GAZE AT MT. HOOD. 36' LONG AND 8'.4" WIDE, WITH A SINGLE LOFT AND FIRST FLOOR BEDROOM.
This home will be delivered to Rob & Leesa, walls up and roof on. They will be taking on completing the interior and exterior of the home themselves.
THIMBLE HOMES WILL BE HERE TO HELP IN ANYWAY WE CAN UNTIL THEY FINISH. SURE CAN'T WAIT TO SEE HOW THIS BEAUTY ENDS UP!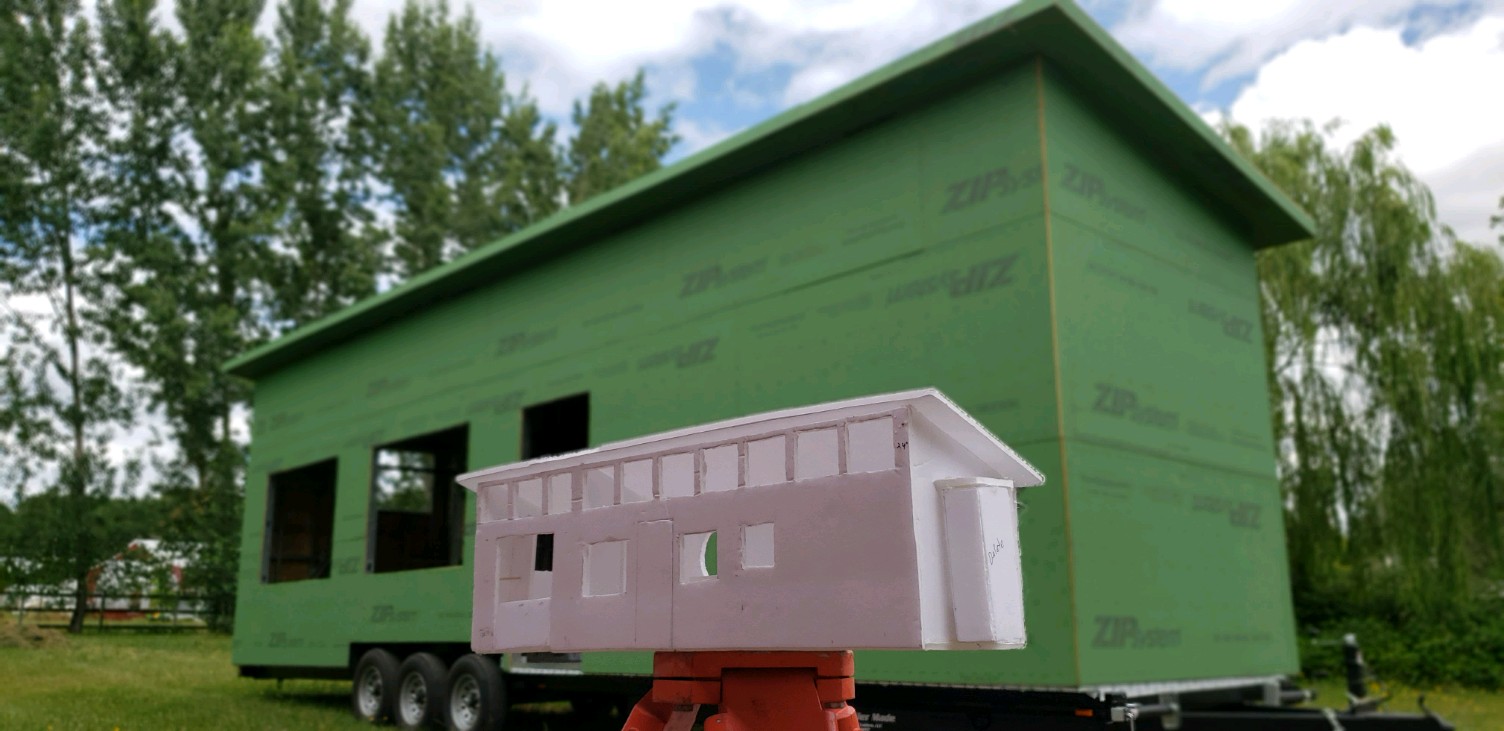 We delivered the Mt. Hood View to Rob & Leesa on 07/03/19. And they got right to work, the following are updates and pictures of their build! We are so excited and proud to see this tiny home come together!